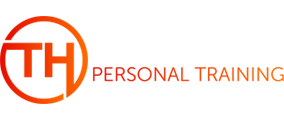 Changing People's
Lives Through Fitness
• ONE-TO-ONE PERSONAL TRAINING
• GROUP PERSONAL TRAINING
• ONLINE TRAINING PROGRAMS
• ONLINE NUTRITION PROGRAMS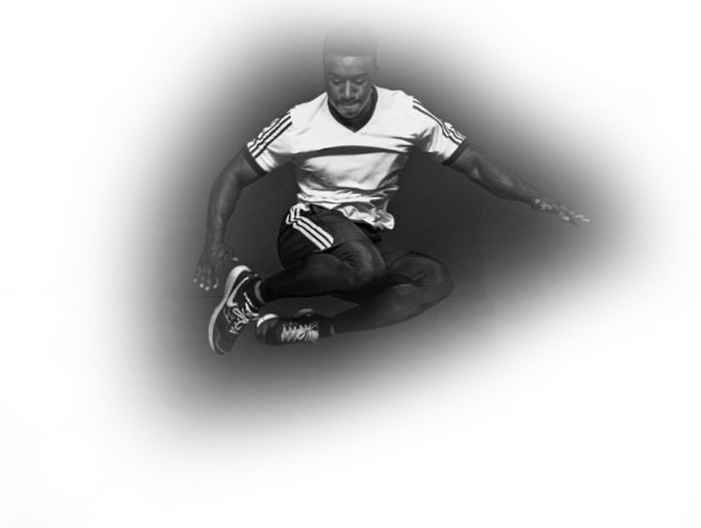 With over 7 years' experience as a strength and conditioning coach and personal trainer I have trained high performance athletes, alongside the general population throughout my career. I have formerly worked as a successful Personal Trainer at David Lloyd Health Club, whilst also carrying out many fitness  and nutrition workshops for local leisure and fitness businesses whilst currently working at Crewe Hall Gym.
– Active IQ Level 2 Fitness Instructor Certificate

– CYQ Level 3 Certificate in Personal Training

– The Training Room Certificate in Circuit Training

– The Training Room Certificate in Sports Nutrition

– The Training Room Certificate in Gym Based Boxing

– Optimal Life Fitness Kettlebell Instructor

– CrossFit Level 1 Trainer

– Advanced Nutrition For Physical Performance – Emergency First Aid at Work (Bristish Red Cross)

– Manchester Metropolitan University Sports Science Degree (Bsc Hons)

– UKSCA – Accredited Strength & Conditioning Coach
My experience makes me ideally placed to ensure that the very best training and nutritional advice is given to all of my clients in delivering incredible and sustainable results. I love the educational aspect of my job and knowing that anything I can teach will be translated into results for my clients. The human body is a fascinating and underused tool and teaching clients to use their body to its full capacity to increase their health, fitness or performance is incredibly rewarding.

– One-to-One Personal Training (Highly personalised program to give you the results you want)

– Group Personal Training (High energy group session allowing 2-4 people to get personal training at a fraction of the cost of traditional one to one)
– Online Training Program (12 weeks)
– Online Nutrition Program (12 weeks)
– Weekend Warrior Bootcamp (High Energy class that has a mixture of strength and cardio stations to burn fat and build lean tissue all in just 45 minutes)

– Daily fitness, nutrition and lifestyle tips via private Facebook group for training members only
IF YOU HAVE ANY QUESTIONS OR QUERIES AND WOULD LIKE TO DISCUSS A SERVICE PLEASE CALL 07817 008573.
See client transformations and recent client activity from on my instagram feed.
I have been training with Triston since the start of 2015 when I weighed in at 17 1/2 st with 38% body fat, today I am 3 stone lighter, a smidge over 20% body fat, with a much better physique and understanding of how my body works.

In 2016 I had a different PT and developed a terrible pain in my hip scans etc revealed nothing yet stopped my training due to the pain. I began training again in 2017, the pain came back and I thought I would have to give up.... I then started PT with Triston and he has taught me to correct my posture, improve my stretches and work on my form This has given me better flexibility, the pain in my hip is non-existent and I am 1 1/2 stone lighter. I am lifting more than I ever have and my fitness is at its best.

Can't speak highly enough of Triston's training , his attention too detail when it comes to session planning, guidance of technique, and knowledge is second to none.

I trained with Triston for just over two years. He help me beat my set goals then smashed new set goals that I didn't think was reachable. His knowledge of Fitness and Nutrition is excellent and trustworthy. He listens to your fitness ambitions and enhances them with his knowledge and methods. After a session with Triston you will feel that you have had a real professional workout this separates him from your standard PT's.

I have worked with Triston now since 2014 I first starting training with him as I wanted to tone and build definition, he helped me do exactly this while giving thorough advise on my diet to get the best results.

Absolutely amazing! Incredible knowledge and motivation during sessions making you do more than what you thought you could! Nutrition plans are also brilliant, varied and tailored to you're needs and your goals! Highly recommend!!!

I've been working with Triston for 6 months and have seen amazing results in that time. I Started out at 15st 10lbs and am now currently 13st 0 lbs, we have had to keep changing our targets progressivley as wee keep surpassing the ones we have set. I have never felt stronger or healthier. He motivates me to push past my perceived limits to get results. I have incredible energy, my balance and flexibility have improved immensely and I've got great new muscles.

In January 2012 I decided that I wanted to get fit and lose weight, to do this I asked Triston if I could book some training sessions with him. By June I had lost 3 and a half stone. Triston is so supportive and encouraging; he helped me through every step and still does now.   I had 3 months of training with Triston and I enjoyed every minute of it, he works you really hard but the results are fantastic.

My sister Kay and I Helen, started training with Triston in March 2017 and primary focused on fat loss. At the start of our weight loss programme - Triston weighed and measured us. We then discussed what we both wanted to achieve from the sessions. Triston then utilized the classes: so that we could achieve our goals (fat loss). By the end of our 10-session programme, Kay had lost 1 stone, 5 pounds and I had lost 1 stone. I then lost a further stone with the assistance from Triston with a lifestyle change.

I have been a client of Triston's for roughly 10 months and I have been very pleased with the guidance and support he's offered to ensure that I have remained on track towards my fitness goals. He has great expertise and uses this to plan sessions, which are always challenging and objective-led; it is always made clear how each exercise is helping you to move on and progress.  It has been evident throughout this time that Triston takes great care to get to know his clients and he is at his best when you lack confidence within a certain area of fitness and he has the skill as a teacher to ensure that you overcome these barriers.

Triston helps me feel very comfortable and positive when I go to the gym.  It isn't something that I thought I could be made confident at, yet I now look forward to my sessions with such enthusiasm and confidence, I cannot thank him enough. I have lost over 7lbs in weight and feel fitter and stronger than ever before. All these factors have combined to give me a much improved quality of life. I would recommend Triston to anyone who wishes to attain weight loss, fat loss and overall well-being.
Please feel free to call me on 07817 008573 to discuss your options. Training sessions take place at Crewe Hall, Weston Rd, Haslington, Crewe CW1 6UZ.
Alternatively you can contact me through the below methods.